Sometimes fallen trees, boulders sticking out of the water, numerous shallows, stronger current in narrow meanders. For experienced kayakers, this is just an attraction! Let yourself be carried away by Rospuda.
Małe Raczki
Święte Miejsce
8.00am-3.00pm - approx. 4 hrs kayaking
15 km
-
-
unguided
moderately difficult
The swift-flowing and unpredictable river with a strong current and unique, varied lanscape. It crosses eight beautiful lakes and woods of Augustów Primeval Forest. There are attractions such as large boulders, a rocky bottom of the river and fallen trees also.
In summertime the route is relatively easy and recommended for those who has kayaked yet. However, during the autumn to spring period – only for experienced kayakers.
The route is recommended for those who have already kayaked and expect more adventure and fun.
We provide 1-, 2- or 3-person kayaks, canoes, transportation, car parking (availability limited) in Augustów.
DATES:
In summer, 1-day kayaking trips take place every day. The minimum number of participants – 8 ppl. Limited number of places.
For the other months, please contact our team.
You can book the kayaks till 6 PM the day before the trip +48 601 146 703
---
Program
8.00 AM – meeting in SZOT Base in w Augustów; formality, short briefing
8.30 AM – departure to the start point – Małe Raczki
Along the river there are sections with sharp curves, fallen trees and large boulders, but there are also calmer ones, where the river is mild and free of obstacles. On the route there is a food bar "Chodorki". On the route there are two unique spots to visit: the ruins of Pac Palace in Dowspuda, and Święte Miejsce nature reserve – cultural and religious site.
Duration: approx. 4 hours of kayaking.
03.00 PM – pickup from Święte Miejsce (Holy Place) and return transport to Augustów.
---
Price
88 PLN / person in 2- or 3-person polyethylene kayak
106 PLN / person in a single polyethylene kayak CAROLINA/CUSTOMLINE
70 PLN / child under the age of 12 in 2- or 3-person kayak
55 PLN /child under the age of approx. 4 as a third person in a tandem kayak VISTA on an add-in kids seat
---
Price includes
seat in a kayak with paddling gear: Dr Kayak paddle, life vest, soft seat
transportation of people and kayaks from SZOT Base to the starting place
return transport from the end point (in accordance with the program) to SZOT Base
kayaks' launching fee
short briefing before kayaking
Place at the parking area in SZOT Base in Augustów (availability limited) – for free.
---
Paid separately
dog's / cat's transportation fee – 20 PLN or in the case of a large pet requiring more space on the car floor – 45 PLN. Some buses do not have a lot of space between the seats. One has to have regard to other passengers' comfort traveling in one transport. We DO NOT TRANSPORT dogs and cats in car seats. We DO NOT RENT life vests and seats for pets. Pets CANNOT kayak in polyethylene kayaks on soft seats.
accident insurance (sum insured PLN 20,000) – 2 PLN / person / day. It is possible to buy insurance no later than 1 day before the trip.
renting a waterproof bag (55l) or barrel (3,5l, 10,4l) – 7 PLN /trip (+deposit of 50 PLN)
renting a sprayskirt – 3 PLN /trip (only for kayaks: CRUISER II, HORIZON, CAROLINA)
available to purchase in the SZOT office: maps, waterproof phone cases, sun hats and raincoats
You are welcomed after the kayaking trip to the Villa Skomanda restaurant for lunch with a kayaker discount!
---
Additional information
Registration open every day, till 6 PM – you can book your kayaks even one day before the trip – +48 601 146 703 or szot@szot.pl
Before starting the tour, a short briefing will be provided, organizational and safety issues; kayaking instructions.
Attention! Participation in a one-day kayaking trip takes place at the participants' own risk, in accordance with the regulations of one-day kayaking trips. Trip members must be in an appropriate state of health, which allows to participate in a kayaking trip. Kids and teenagers can take part in a kayaking trip only under supervision of their parents or legal age guardians.
During the summer season, one-day kayaking trips take place every day. The number of places is limited. In the out of season, depending on interest. We organize kayaking trips all year round.
For families with children up to 9, we offer 3-person kayaks CRUISER III
For beginners and those who haven't kayaked yet, we recommend easy and short routes, eg. Czarna Hańcza – easy (Wysoki Most – Frącki).
We also offer individual organization of a one-day kayaking trip or organized option – with the guidance of a kayaking instructor or  lifeguard. Please contact us by phone or email.
We suggest you to take:

drinks and lunch box for the road, there are bars or shops not everywhere,
sun hat,
lighweight hiking shoes,
swimsuit for lovers of splashing in the water and a change of clothes is necessary. ATTENTION! dry clothes are required for transport by bus / coach!
fingerless gloves (e.g. cycling gloves), if you want to squeeze the paddle bar too tight,
a jacket or raincoat with a hood,
and of course, a GOOD MOOD! 😉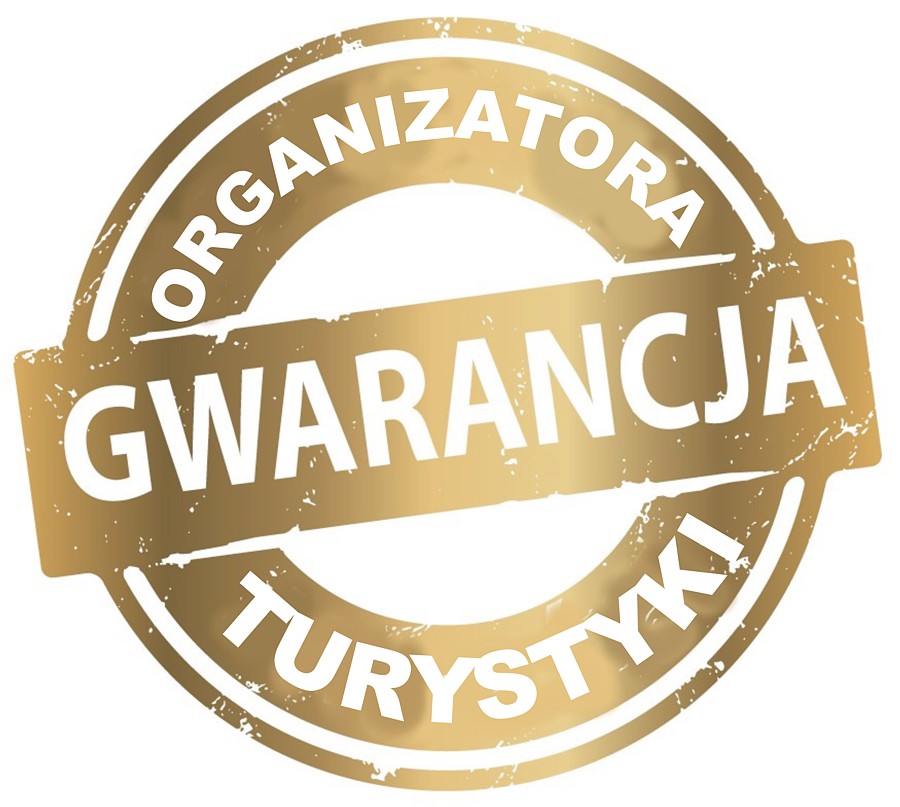 We are a licenced touroperator listed in the Central Register of Tourism Organizers No. 17/00/04 issued by the Marshal of the Podlaskie Voivodeship and the Insurance Guarantee of the Insurance and Reinsurance Company UNIQA.
There you go with Rospuda river's current! 😉  
---
Related